We just got back from Barber. I wrote about the first trip I made
here
. This time was very similar as we took the same route (we went through the North Carolina mountains, otherwise the only other direct route is through Atlanta, yucky).
The big differences this time was that the Norton Interstate has a freshly rebuilt engine and no longer struggled to get out of it's own way. It had no problem at all in the power department. Also we came back through northern Georgia and then went to the Wheels Through Time museum (there will be a separate post on that...)
The full writeup on the trip can be found on the
AccessNorton.com forum.
We spent Sunday in the museum. We had already seen the swap meet, racing pits, vendors area on Friday and Saturday and it was going to be especially warm so what better time to spend inside? While they rotate exhibits around I saw many bikes that I had seen the last time.
Museum Entrance
Stacks of bikes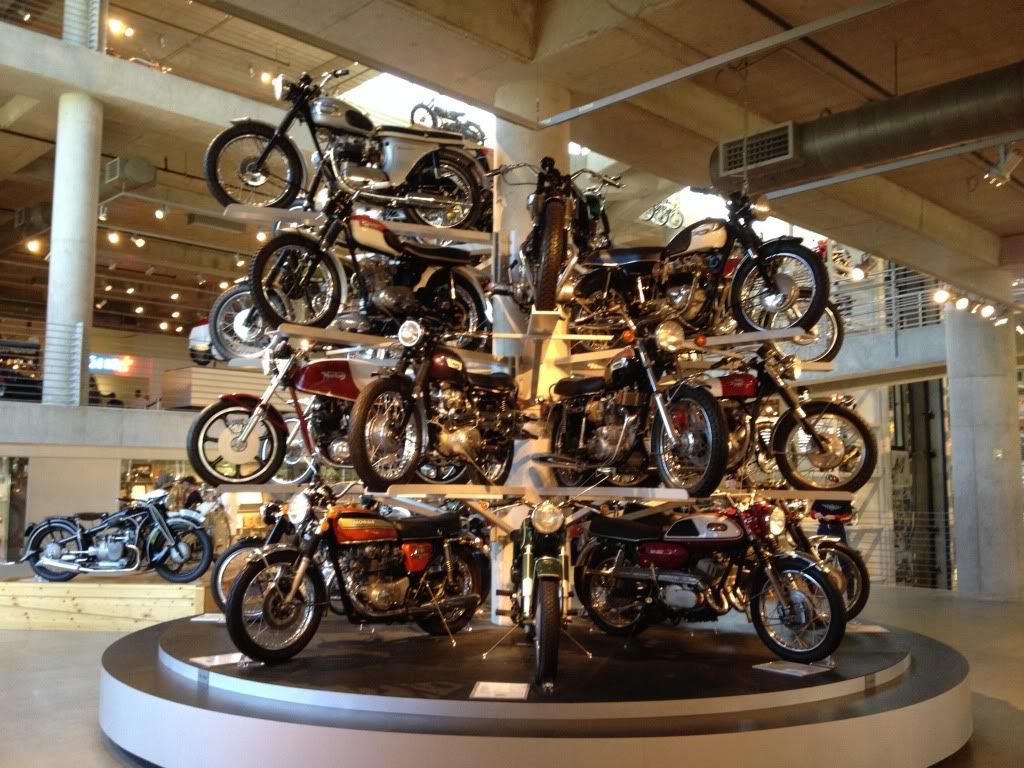 More stacks of bikes
Once again if you only go to one motorcycle museum in your life this is the one to go to. The facilities are world class and the bikes are all spectacular.